Cleantech Corridor's Solar Energy Summit--Monday Dec 5, 2011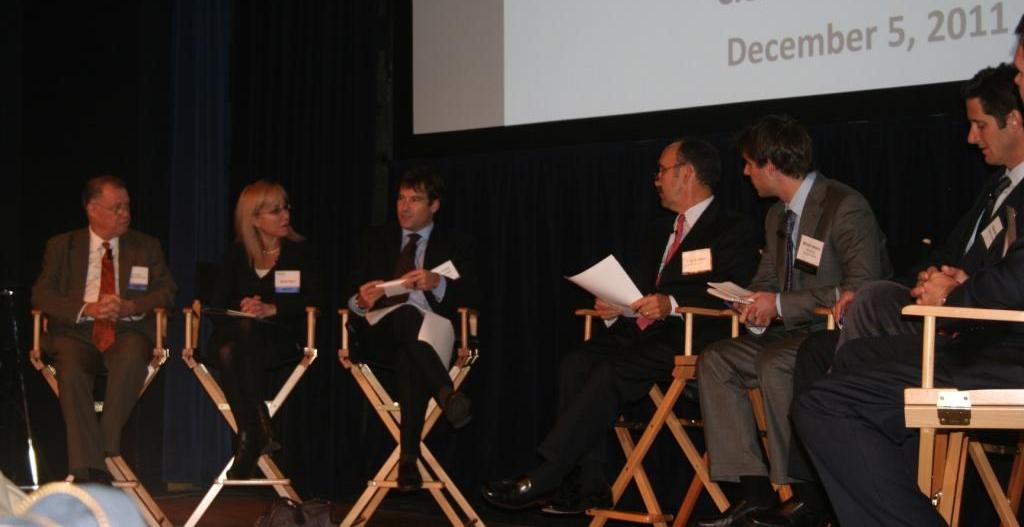 At the December 5 "Solar Energy in New York" conference, Ran Kohn, Executive Director of the Cleantech Corridor, Inc., opened the panel discussion with a keynote speech before a packed house the New York Institute of Technology Auditorium on Broadway. Kohn said that solar energy is too important to let politics get in the way of its acceptance as happened to the climate change debate: "For the future success of solar energy, it's vital that all of us, regardless of our political colors, make sure that solar is apolitical."
The event focused on the New York Solar Industry Development and Jobs Act which is finally garnering some attention in Albany. Still, many of the guest panelists believe it will not pass in its current form. While New York State tries to push the bill through, in some form, New Jersey, the audience of professionals, students, and clean tech and sustainable specialists learned that it was the number two solar markets behind California. Pretty impressive, when one considers the Garden State is located next door to New York, but not all the way to the south where the sun shines more often, longer, and with more intensity.
Panel Moderator Chris McDermott of Hartz Capital, a real estate developer, along with Sarah Biser of McCarter & English LLP, the program sponsor, guided the audience through the complexity of the new SRECs markets, which is done on a state-to-state basis. To date, there are less than a dozen SREC state markets. Aware that the new form of sponsoring and financing solar energy installations is new to many, at times they stopped the collaborative presentation to let the panel speaker explain the concept of SRECs, what's driving them what are the challenges in the new market, and how the states and their people can benefit to rapidly expand the growth of solar energy.
The summit panel was comprised of David Buckner, President, Solar Energy Systems, LLC; Alan Epstein, President and COO, KDC Solar LLC; Michael Flett, President and CEO, Flett Exchange; Richard Klein, President and Founder, Quixotic Systems, Inc.; William Nelson, US REC market analyst, Bloomberg New Energy Finance.
James O. Grundvig